I wanted to create a promotional ad series inspired by Snapchat filters that could be cross platform.  Billboards, print media, and subway stops would have these "collectible" posters that have Snapcode QRs on the bottom.  Snapchat could theoretically collaborate with art museums across the world and release these posters that would be scanned to reveal limited edition merchandise, or information on events and exhibitions in the area.  
The idea came from my perception of "iconography."  Back in renaissance ages (as well as the respective eras of the other artworks,) these subjects were iconic legends, and the public collectively knew about them, everyone wanted to see it, be a part of it.  Today, snapchat filters are our mass-accessible icon, used by celebrities, available to all people with internet and a smartphone.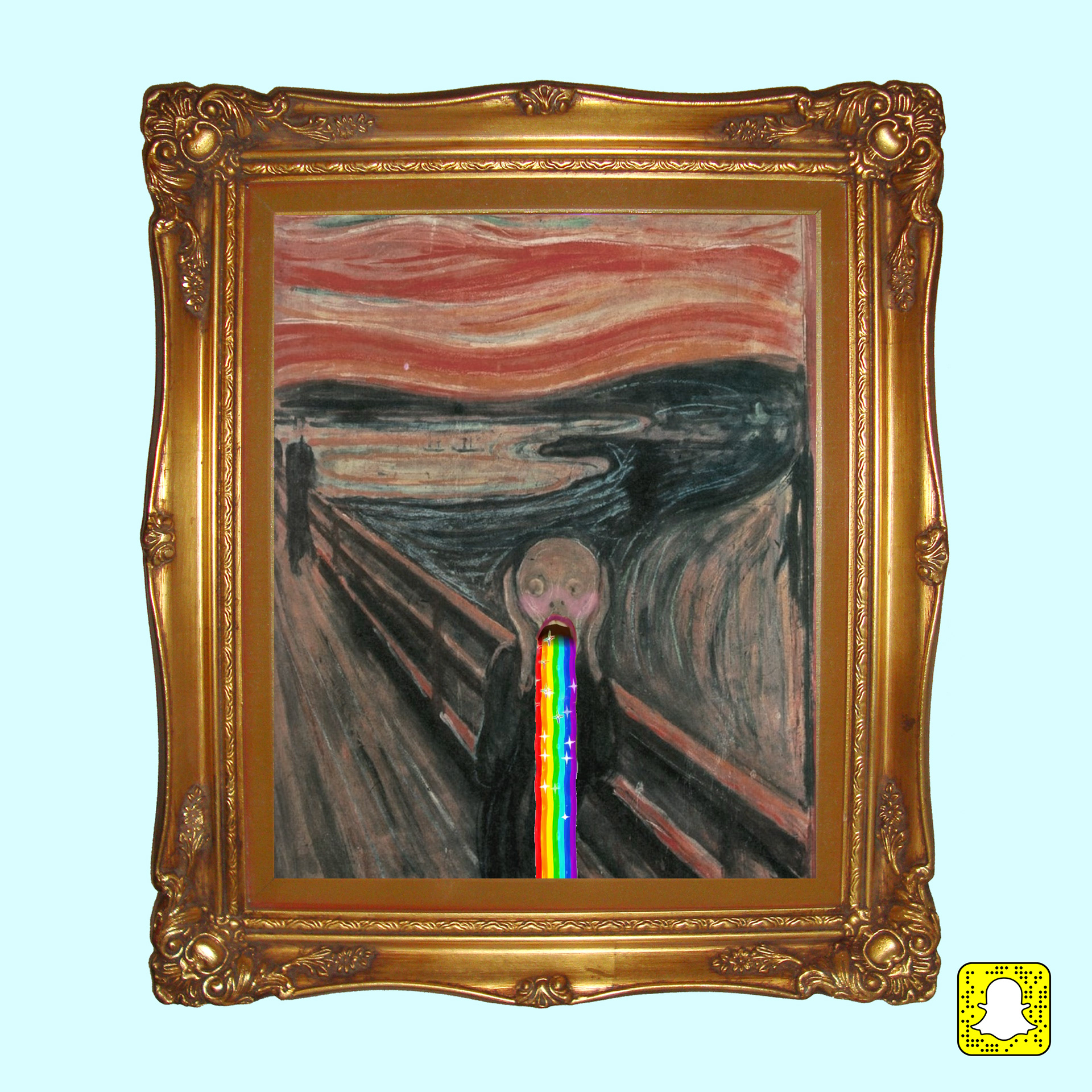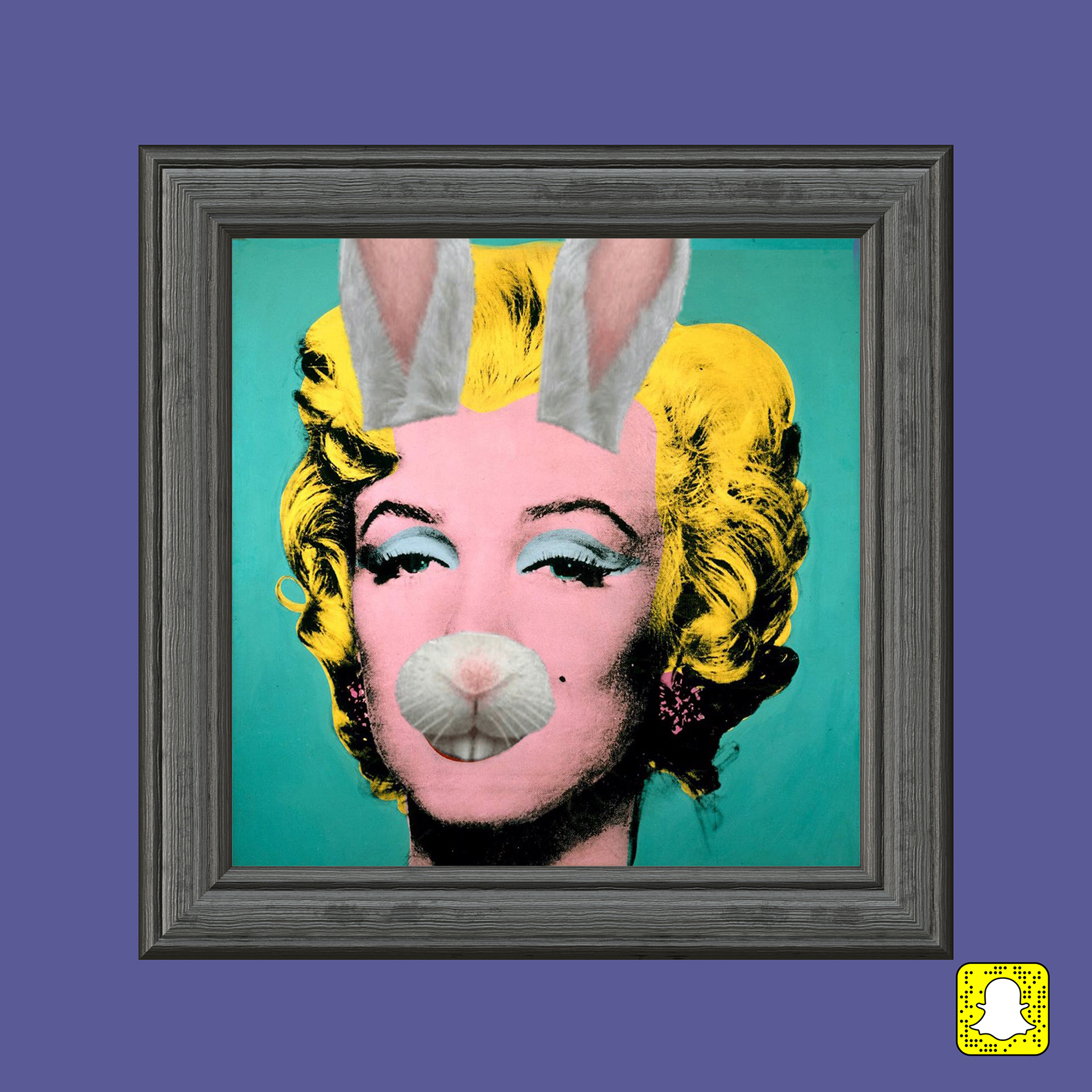 Charles Poladian writes about the advantages of Augmented Reality over Virtual Reality, namely bringing up how AR doesn't just displace the user into an alternative environment; rather it combines location based sensitivity bringing information tying together both the real world and technology. VR is obtrusive, dangerous, and often limits the user to a safe room. AR works by using cameras to help visualise a modified version of their surroundings. It is a much more effective, efficient, and marketable form of modern technology. Because AR only requires a camera and a smartphone, it is much more affordable to create/purchase, and the technology has already been proven to be popular with its debut in Snapchat and Pokémon Go! AR has possible territories in the tourism, transportation (automobile), and entertainment markets. IKEA has branched into this enhancement technology by including an AR app with their annual furniture catalogue enabling users to see what furniture would look like in their homes through a viewfinder algorithm, and Pokémon Go! capitalised on pop culture nostalgia with a similar execution. It's important to keep user experience as streamlined as possible and minimalism is often the key to success.

​​​​​​​