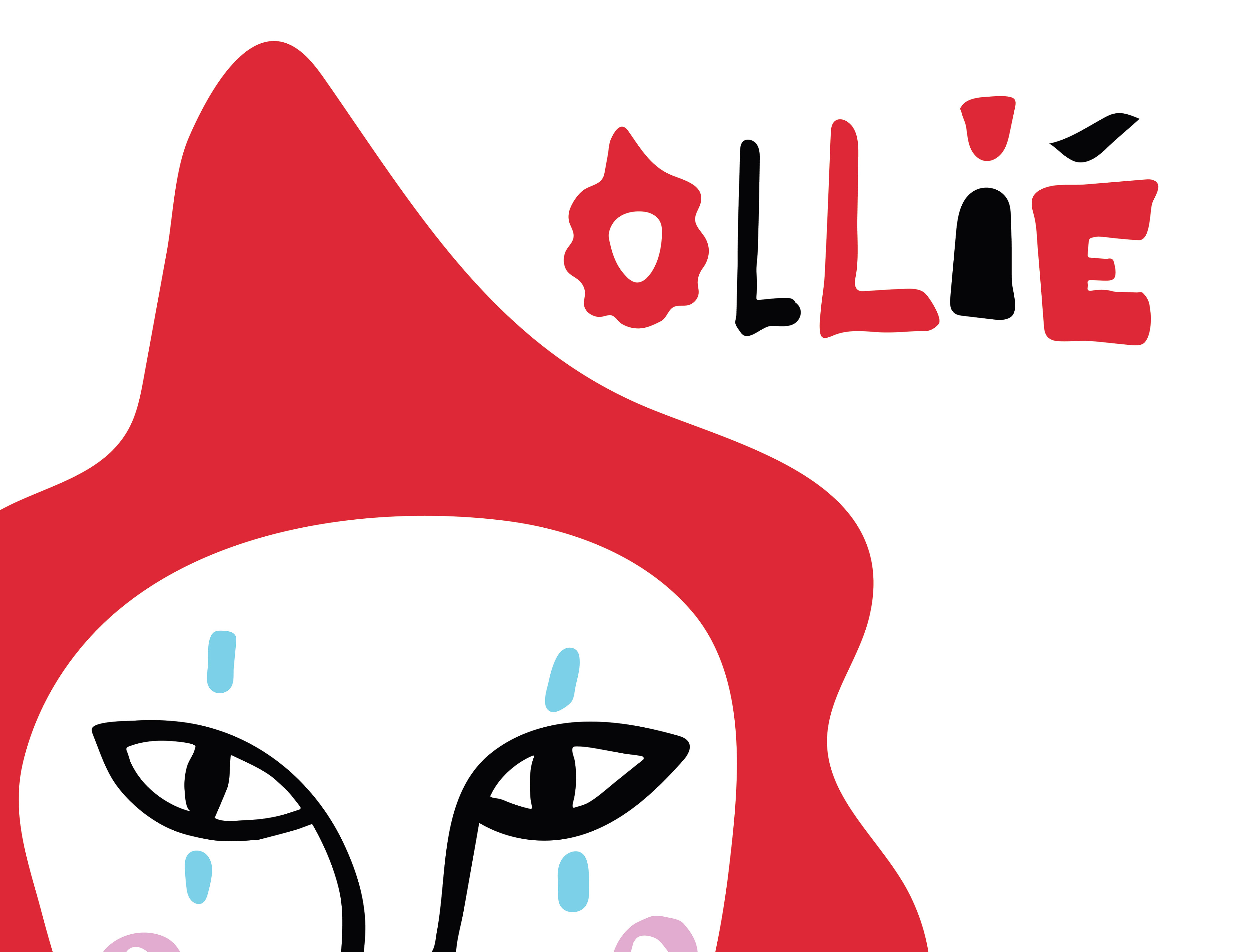 Ollié is a lifestyle brand that caters to skateboard culture, however it is not a skateboard brand. My aim is to make sure that Ollié fits in the grey area of fashion and skateboarding, offering items and a lifestyle that is neo-romantic and youthfully pessimistic. The name comes from Ollie, the most basic of skateboard tricks, and represents an exhibitionist view of the sport. This brand is not meant to please true-blood skaters, rather we parallel the market culture of Supreme and Bianca Chandôn, having an "outsiders-looking-in" point of view. 
Ollié's principal æsthetic is a neo-romantic laid-back "carefree" attitude, truly appealing to the younger audience (16-25). The story that kept running through my head of the "Ollié" consumer was of a group of kids growing up in midwestern USA, hanging out late at night, finding places to live their youth, being tanned with neon sign lighting. Detroit, Chicago, and Wisconsin were the inspirations, since these regions are not always thought of as "quintessential" skateboard havens.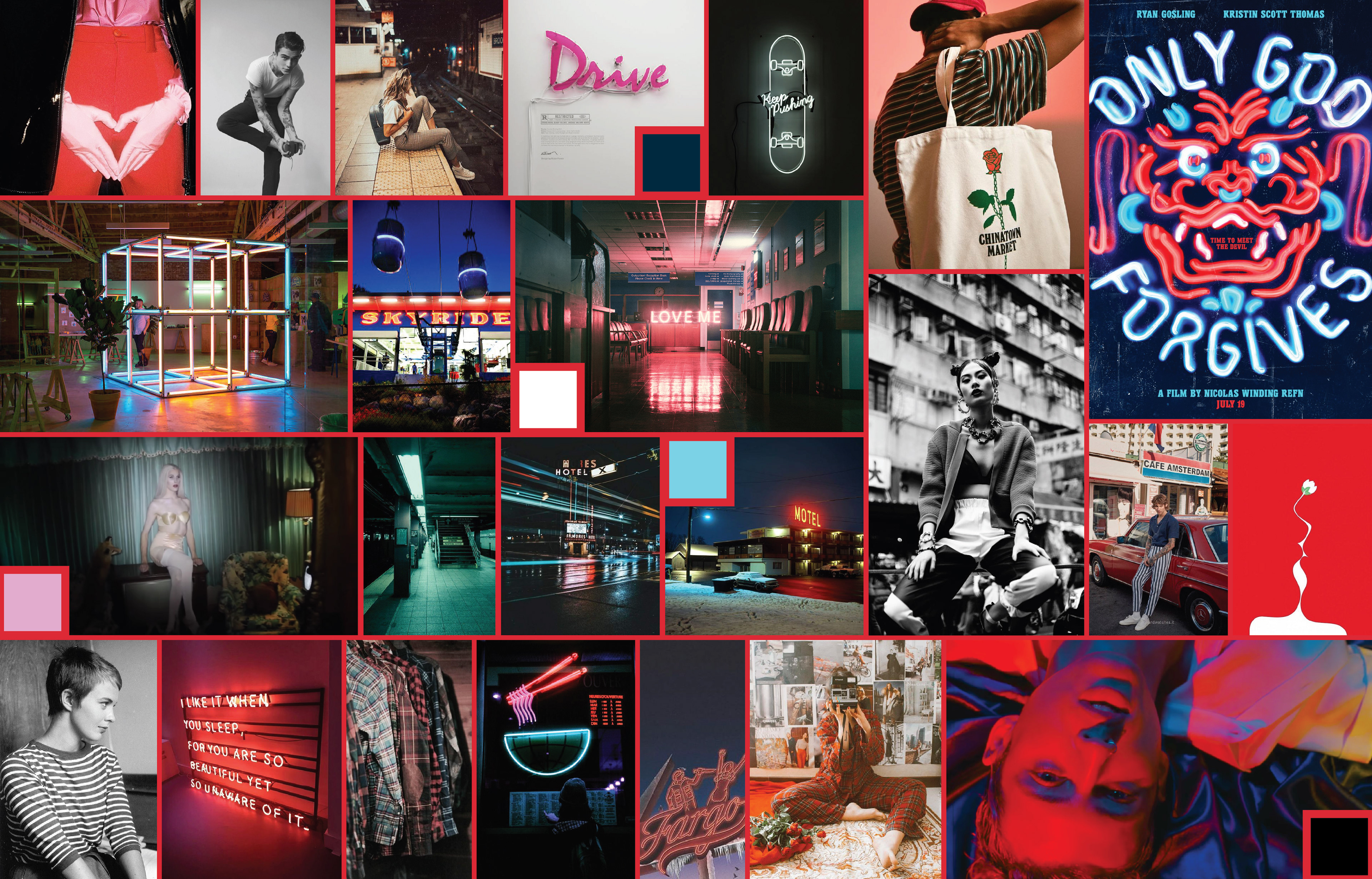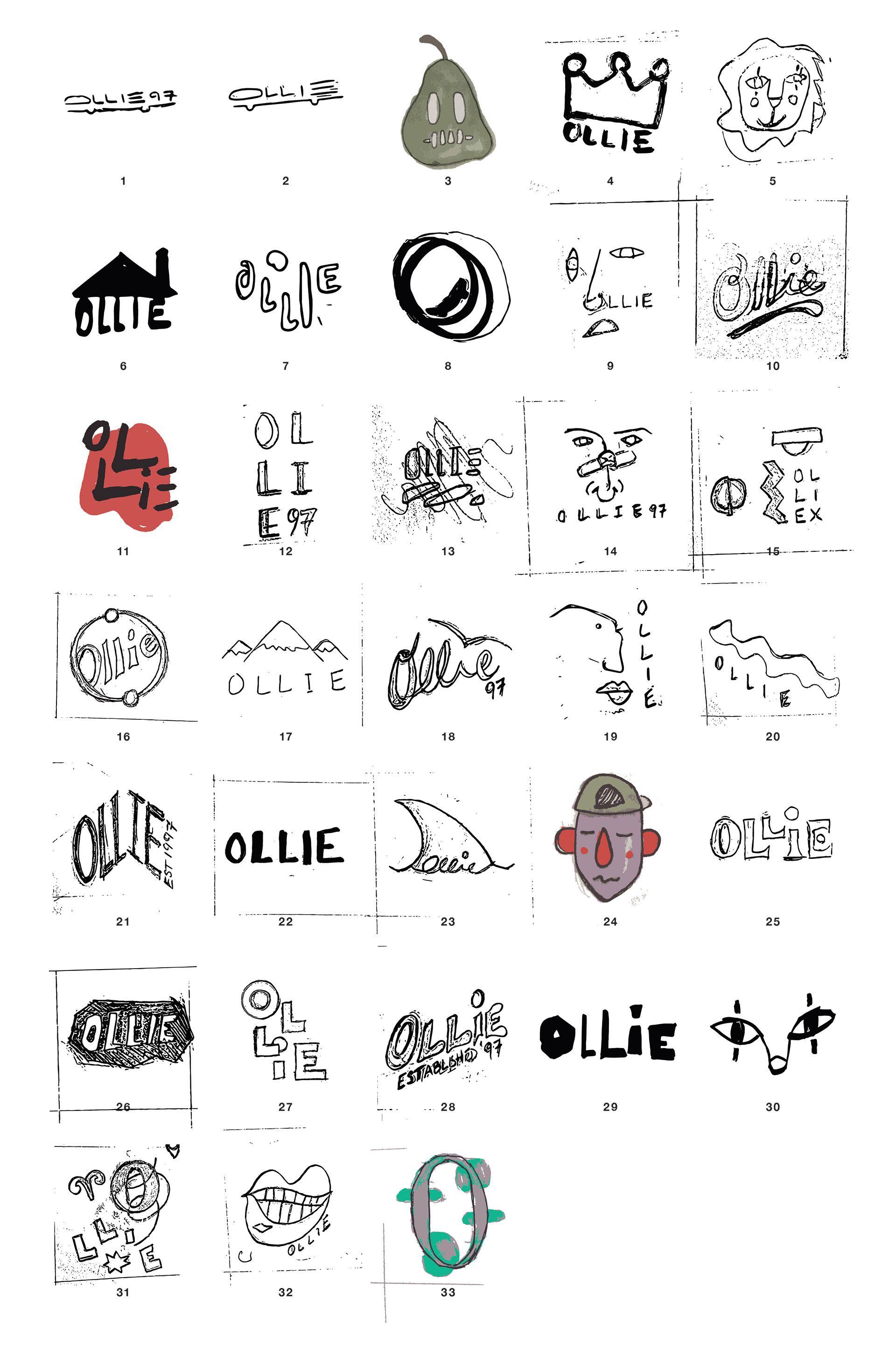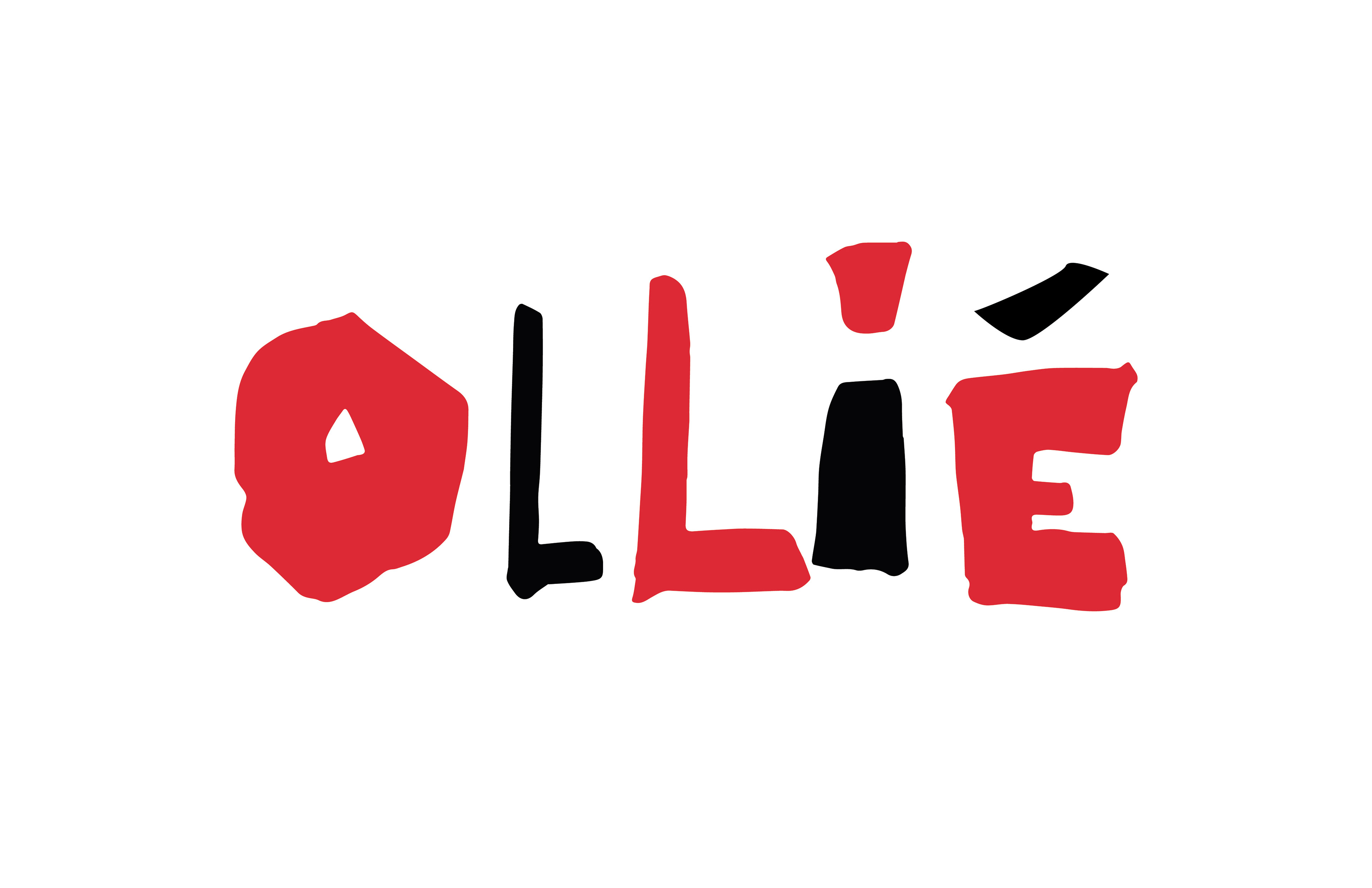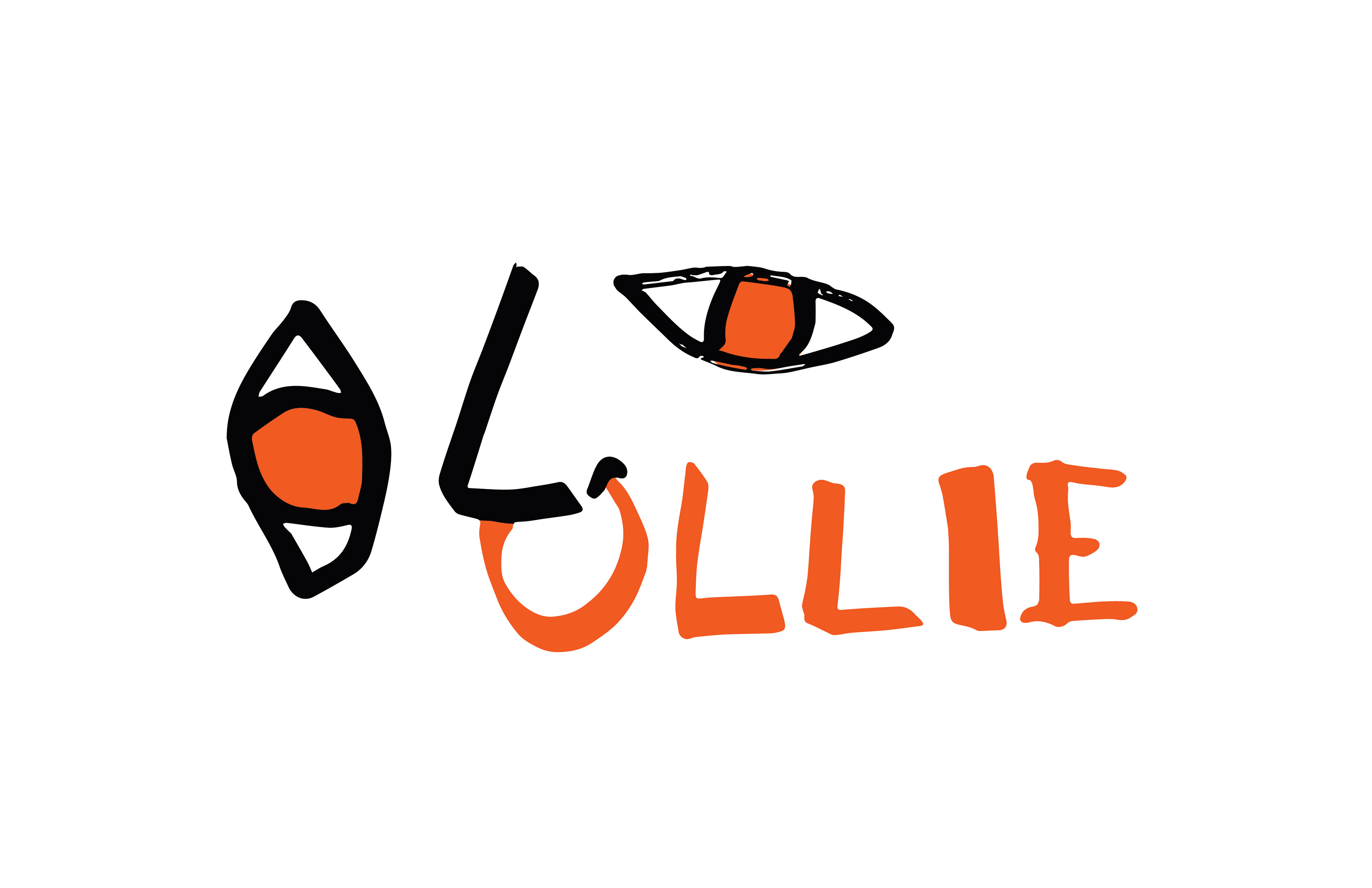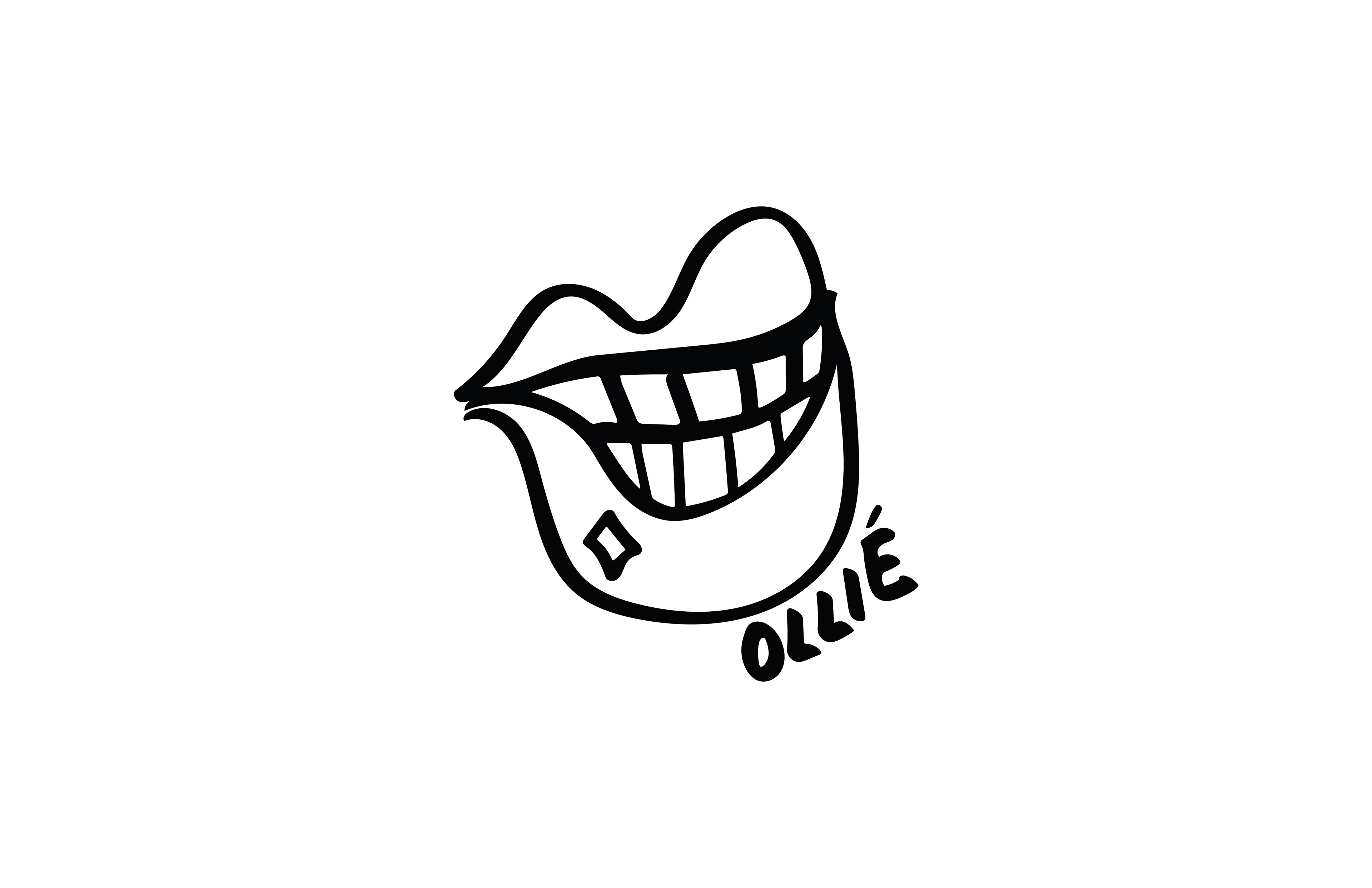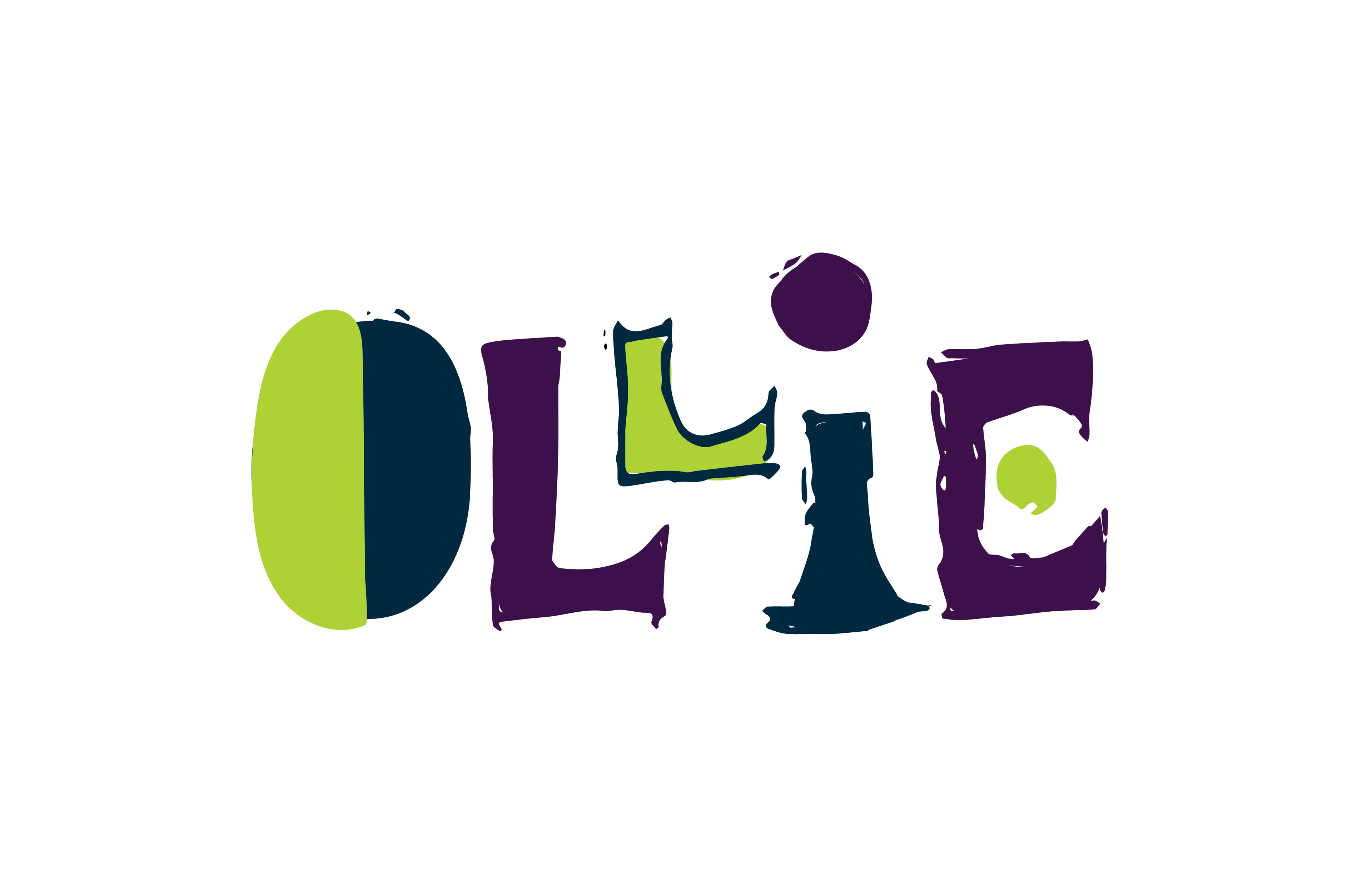 With the preliminary sketches, I went with a theatrical style, incorporating classic "freakshow circus" type forms with modern graffiti symbols. The focus was to have a strong pictogram, that would work well with stylised typography. The attitude of the logo needed to reflect the brand of Ollié, an apathetic attitude about skateboard appropriation in streetwear and fashion culture. 
Ollié has that certain "cool-kid" look that is wholly original, quirky, and "doesnt give a damn."