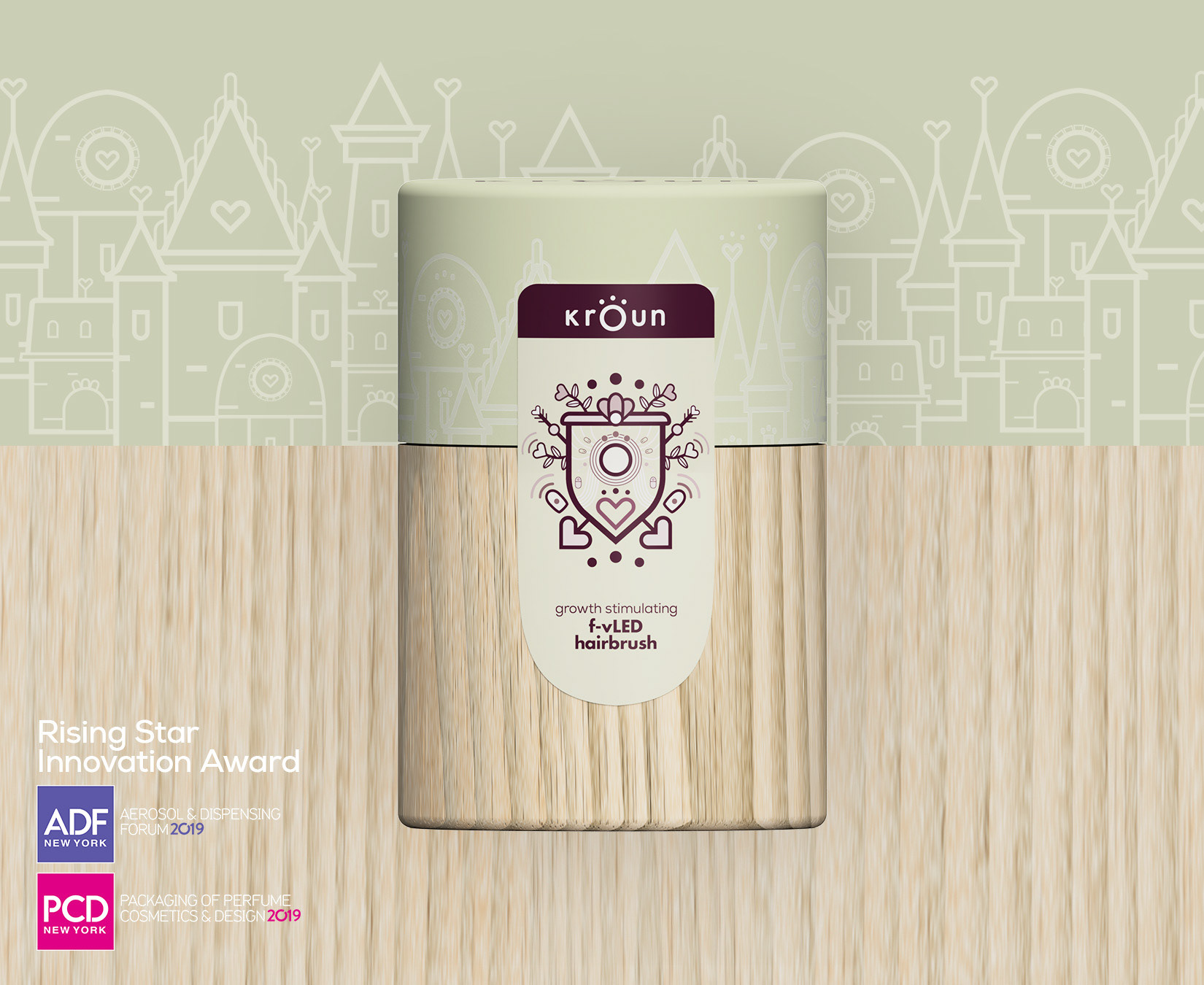 is a system designed to help women with Alopecia stimulate hair regrowth. The three part system feature an ergonomic LED brush, dry shampoo, and topical minoxidil formula.
The product design works harmoniously with the packaging for this brand, by communicating a calm tone with natural ash wood and a peaceful skyline. 
This brand features a modern Luxembourgish motif, celebrating the rich history of Northern European crests, castles and princess stories. Using a modern approach, Kroun communicates happiness, serenity, and the importance of self-love above all.