The assignment was to expand the market of Chameleon Cold Brew, through various media campaigning. We found that the current existing Chameleon Cold Brew website and visual language was heavily masculine, and only featured images of men, and the outdoors. We wanted to take their brand and apply a different flavour to it, by creating a series of visuals that would represent strong women who are empowered and use the coffee as metaphors for their bold personalities.
We created a video ad (that would be on youtube, snapchat, facebook and instagram), a subscription service partnership with Amazon pantry, a series of 3 print ads (for magazine and large scale print), web banners, and a promotional mobile app.
We showcased different strong women in our campaign, all representing various archetypes of female empowerment. The Youtube ad was developed to make it seem like the product is an accessory, not just a drink. We also aimed to use bright colours to show how vibrant our main character is, compared to the other people on the street.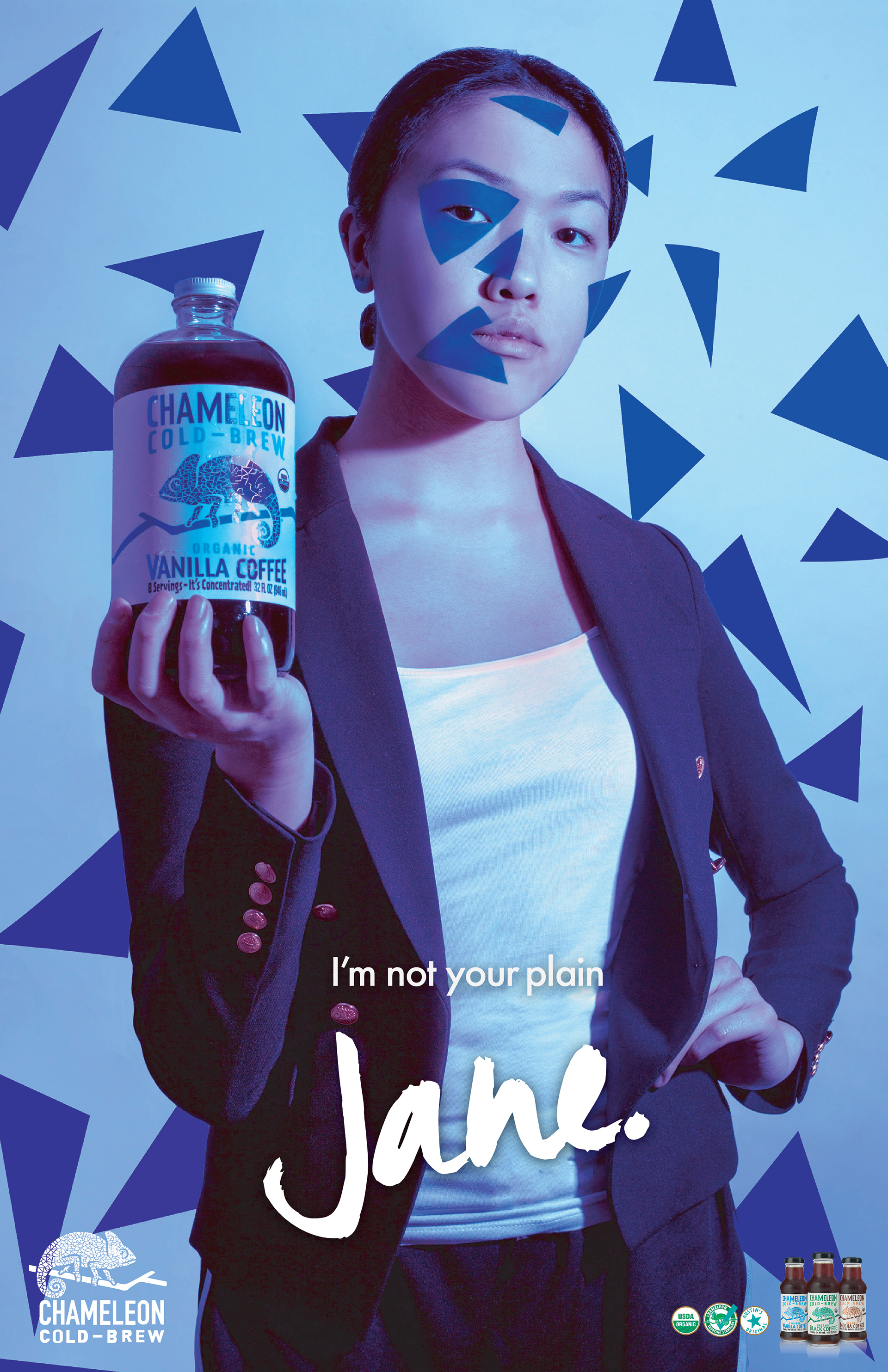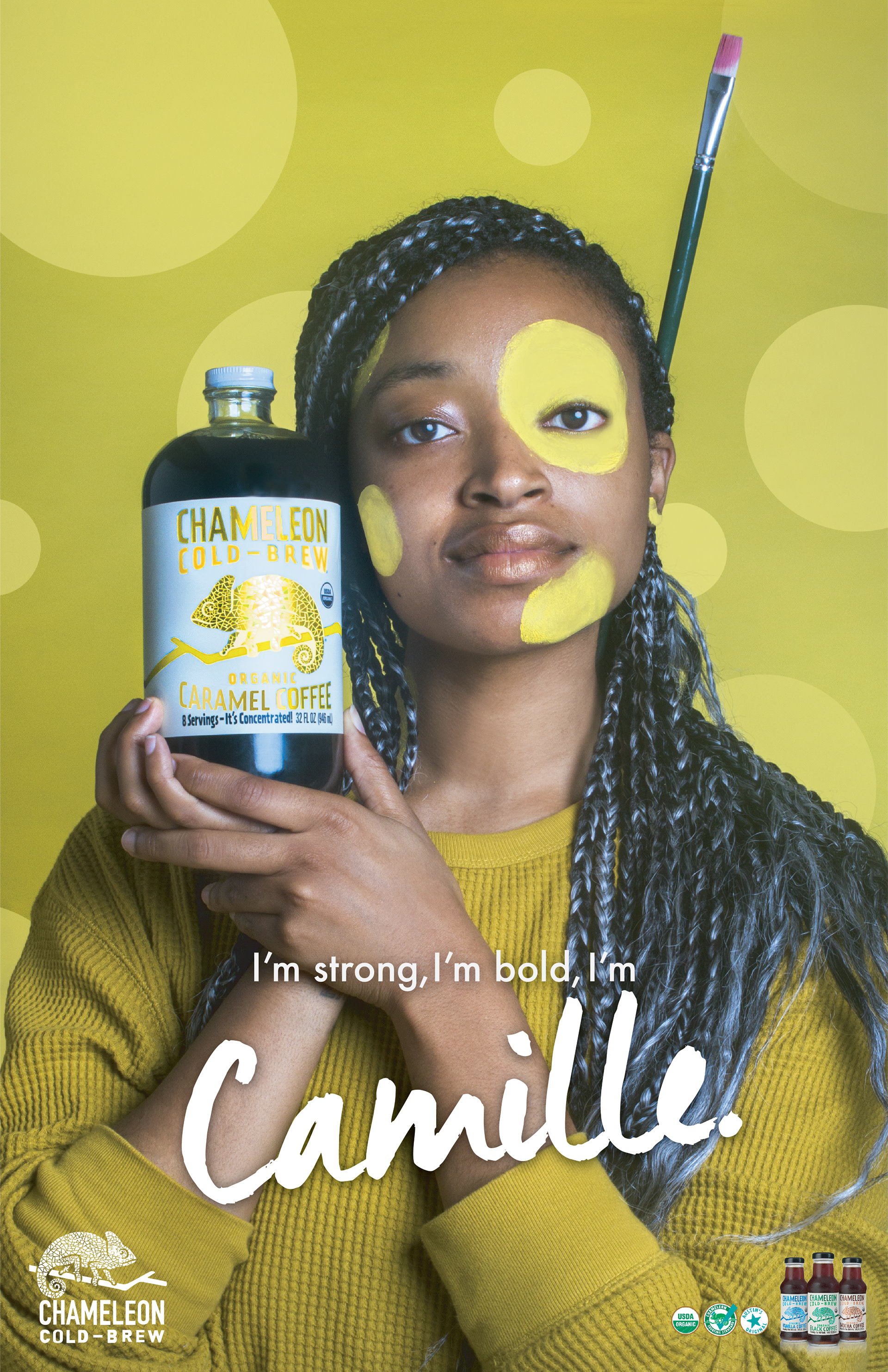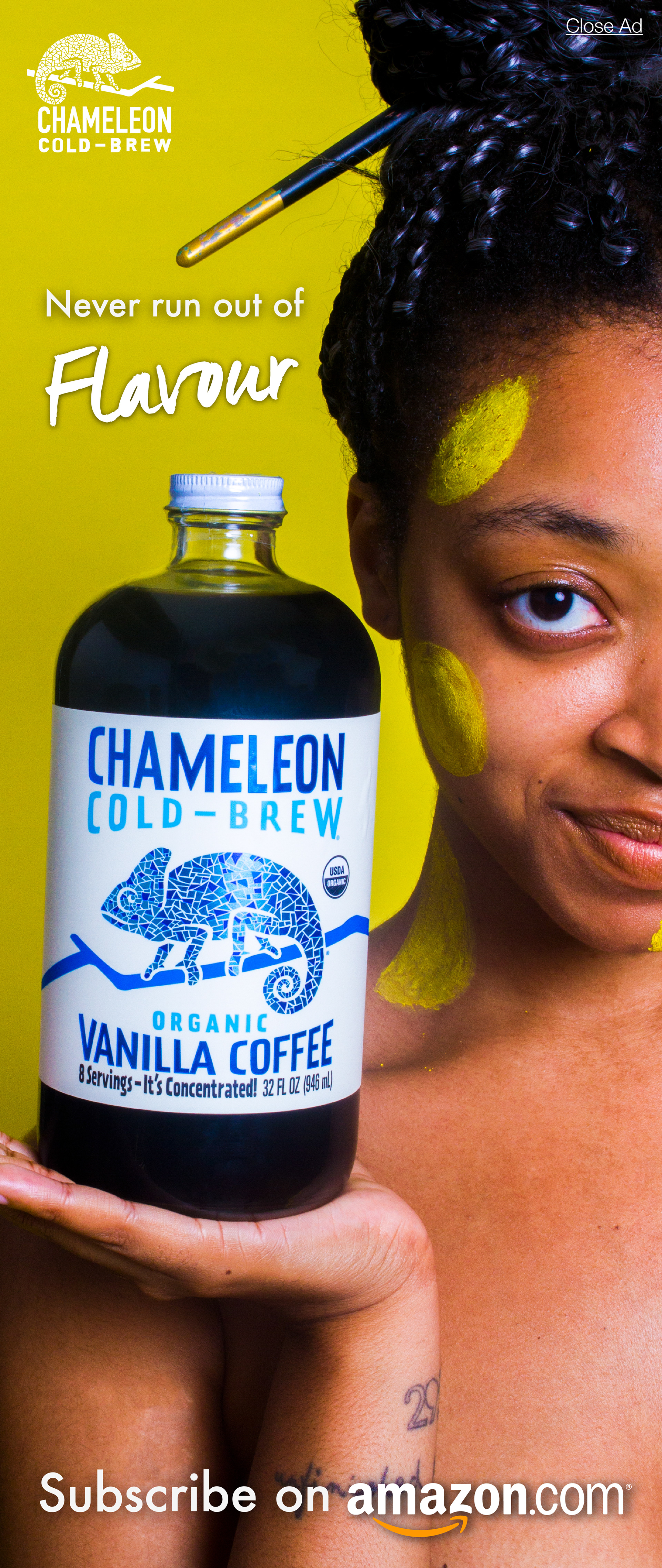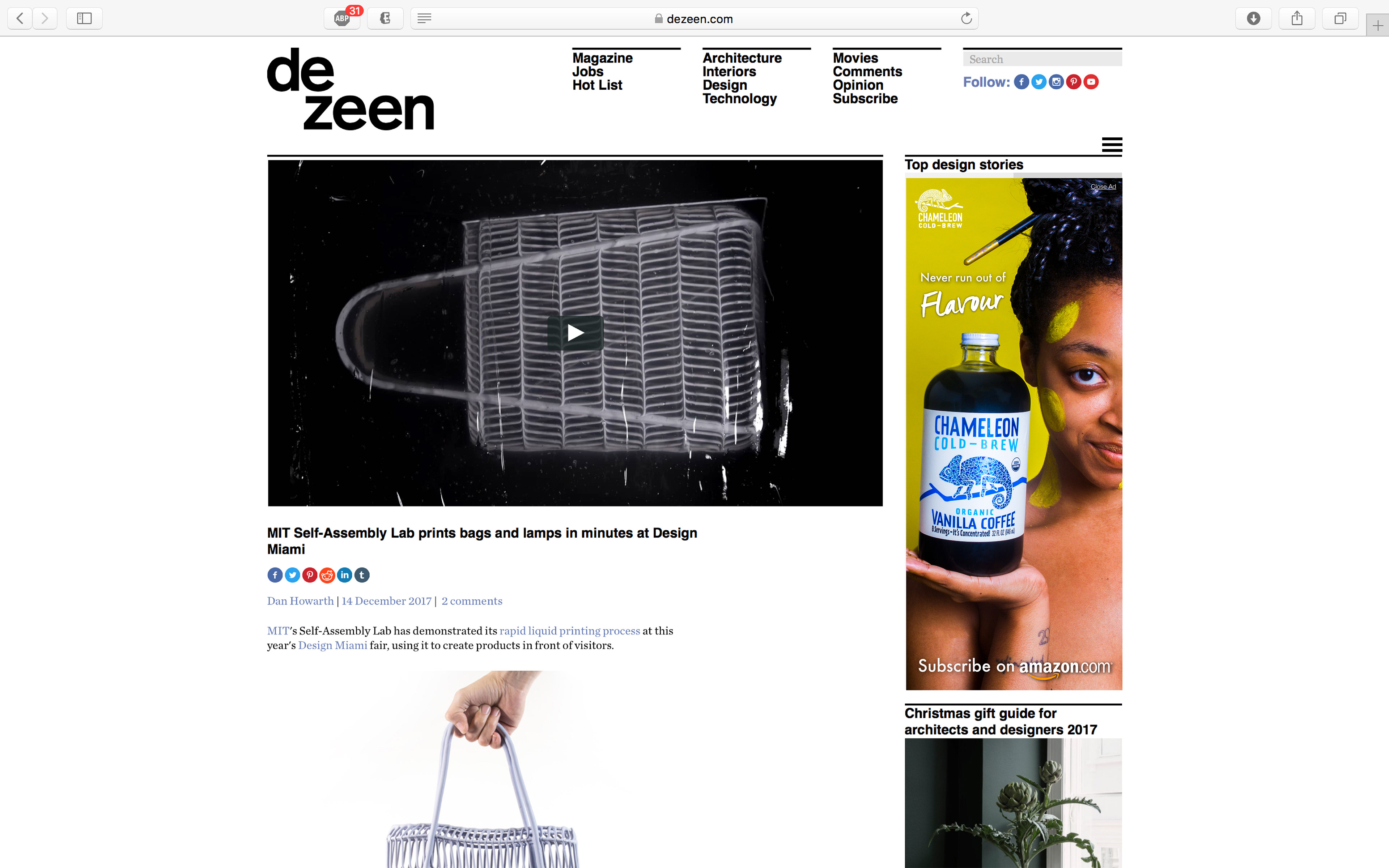 As part of a promotional campaign for ease of purchasing, Chameleon Cold Brew would team up with Amazon Pantry, allowing customers to subscribe for regular weekly deliveries, similar to vintage neighbourhood milk deliveries. 
The banner ad campaign would show up in social media, along with the video app in popular social media such as Snapchat, Facebook and Instagram.